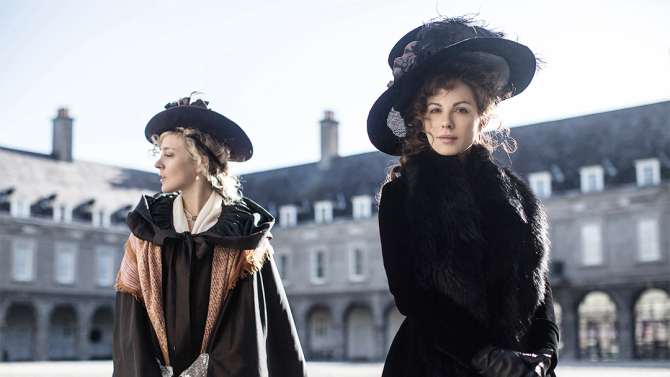 Amazon Studios and Roadside Attractions are teaming up to bring Whit Stillman's "Love & Friendship" to the masses, Variety has confirmed.
Amazon has landed domestic rights to the adaptation of an unpublished Jane Austen story, and brought in Roadside as the film's theatrical distributor. The film centers on a socially disgraced widow who takes up residence with her in-laws.
The comedy of manners reunites Stillman with "Last Days of Disco" stars Kate Beckinsale and Chloe Sevigny. Xavier Samuel, Stephen Fry and Emma Greenwell round out the cast. It premieres at the Sundance Film Festival on Saturday.
The film will debut in theaters before hitting Amazon's streaming platform. Both Amazon and its online rival Netflix have moved aggressively to lock up top titles in advance of Sundance's start on Thursday night. Netflix has scored distribution rights to the Iranian horror film "Under the Shadow" and the Ellen Page comedy "Tallulah."
Stillman's first film, "Metropolitan", also debuted in Sundance in 1990. It would go on to score an Oscar nomination for best original screenplay.
Deadline first reported the news about the "Love & Friendship" deal.
Cinetic and Protagonist handled the sale.