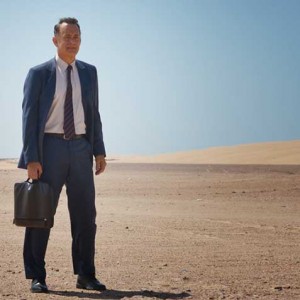 Lionsgate, Saban Films and Roadside Attractions are teaming up to acquire U.S. rights to Tom Hanks' comedic drama "A Hologram for the King," one of the buzziest acquisition titles at the festival.
The trio entered final negotiations for the film Saturday.
CAA is repping the domestic rights while Lotus International is selling international markets in Cannes.
The film, shot last year in Morocco and Germany, is adapted from Dave Eggers' novel of the same name with Tom Tykwer directing. "Hologram," published in 2012, is set in a rising Saudi Arabian city, where a struggling businessman pursues a last-ditch attempt to stave off foreclosure, pay his daughter's college tuition and do something great.
Sarita Choudhury, Omar Elba, Tracey Fairaway, David Menkin and Tom Skerritt also star. Uwe Schott and Stefan Arndt of X Filme Creative Pool are producing with Arcadiy Golubovich and Timothy D. O'Hair of Primeridian, and Hanks and Gary Goetzman of Playtone in association with Silver Reel Entertainment and Fábrica de Cine.
Executive producers are Eggers, Playtone's Steven Shareshian, Silver Reel's Claudia Bluemhuber of Silver Reel, Gaston Pavlovich of Fabrica de Cine, and Bill Johnson and Jim Seibel of Lotus.
Deadline Hollywood first reported Friday that Lionsgate was in early negotiations for the film.