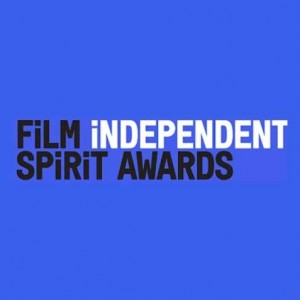 For the second year in a row, the Film Independent Indie Spirit Award nominations were leaked in advance of their announcement. Last year, it was because PR Newswire broke the embargo. This year Film Independent is blaming a technical glitch. Film Independent promised that the same mistake would not happen this year. The nominees were scheduled to be announced at 10AM PST. Why go through the dog-and-pony show of having Star Wars: Force Awakens star John Boyega and Avengers: Age of Ultron star Elizabeth Olsen announce nominees? What a waste of time, for both the presenters and the press corps sitting around at the W Hotel in Hollywood; they got their butts out of bed early for this. The org's president told reporters this morning that "It was an accident," that the list was published at 10:30AM EST. Thank God for coffee and danish in the morning. Of the breaking news that did come out of this morning's press conference: The Indie Spirits show is moving locations this year. They'll still be in a tent, but they're moving north of the Santa Monica Pier, versus the southern location where they have been held.
The 31st annual kudo ceremony takes place the day before the Oscars on Feb. 27, live on IFC from 2PM PT/5PM PT. Those nominees eligible generally have budgets that don't exceed $20M, while others get blocked out because of rules. The latter reason is why we're not seeing a title like Focus Features' The Danish Girl in the running here. The Danish Girl was only eligible for best international film as only the producers are Americans, and you have to have two of three elements in the American categories to be considered.  Weinstein Co.'s Carol is leading all noms with a total of six, followed by Beasts of No Nation and Spotlight which have five. Weinstein Co. and Radius combined have 11 noms, the most of any distributor, while A24 rallies with seven noms, the second of any distrib for Room, The End of the Tour, Krisha and Mississippi Grind.
In the last two years, wins in key categories at the Indie Spirits have also synced with the Oscars: At the 2014 ceremony, 12 Years a Slave took best feature, Matthew McConaughey took best actor for Dallas Buyers Club, Cate Blanchett won best actress for Blue Jasmine, Jared Leto took the best supporting actor trophy for Dallas Buyers Club, Lupita Nyong'o won best supporting actress for 12 Years a Slave as well as  the film's screenwriter John Ridley for best screenplay. Back in February, the Oscars matched the Spirits with Birdman as best picture, Julianne Moore as best actress for Still Alice, Patricia Arquette for best supporting actress for Boyhood, J.K. Simmons for best supporting actor for Whiplash, CitizenFour for best doc, Emmanuel Lubezki for Birdman's cinematography, Tom Cross for Whiplash's editing, and Poland's Ida for best foreign language film.
Here's the rundown:
Best Feature
Anomalisa
Producers: Duke Johnson, Charlie Kaufman, Dino Stamatopoulos, Rosa Tran
Beasts of No Nation
Producers: Daniel Crown, Idris Elba, Cary Joji Fukunaga, Amy Kaufman, Daniela Taplin Lundberg, Riva Marker
Carol
Producers: Elizabeth Karlsen, Christine Vachon, Stephen Woolley
Spotlight
Producers: Blye Pagon Faust, Steve Golin, Nicole Rocklin, Michael Sugar
Tangerine
Producers: Sean Baker, Karrie Cox, Marcus Cox, Darren Dean, Shih-Ching Tsou
Best Director
Sean Baker, Tangerine
Cary Joji Fukunaga, Beasts of No Nation
Todd Haynes, Carol
Charlie Kaufman & Duke Johnson, Anomalisa
Tom McCarthy, Spotlight
David Robert Mitchell, It Follows
Best Screenplay
Charlie Kaufman, Anomalisa
Donald Margulies, The End of the Tour
Phyllis Nagy, Carol
Tom McCarthy & Josh Singer, Spotlight
S. Craig Zahler, Bone Tomahawk
Best First Feature
The Diary of a Teenage Girl
Director: Marielle Heller
Producers: Miranda Bailey, Anne Carey, Bert Hamelinck, Madeline Samit
James White
Director: Josh Mond
Producers: Max Born, Antonio Campos, Sean Durkin, Melody Roscher, Eric Schultz
Manos Sucias
Director: Josef Kubota Wladyka
Producers: Elena Greenlee, Márcia Nunes
Mediterranea
Director: Jonas Carpignano
Producers: Jason Michael Berman, Chris Columbus, Jon Coplon, Christoph Daniel, Andrew Kortschak, John Lesher, Ryan Lough, Justin Nappi, Alain Peyrollaz, Gwyn Sannia, Marc Schmidheiny, Victor Shapiro, Ryan Zacarias
Songs My Brothers Taught Me
Director/Producer: Chloé Zhao
Producers: Mollye Asher, Nina Yang Bongiovi, Angela C. Lee, Forest Whitaker
Best First Screenplay
Jesse Andrews, Me and Earl and the Dying Girl
Joseph Carpignano, Mediterranea
Emma Donoghue, Room
Marielle Heller, The Diary of a Teenage Girl
John Magary, Russell Harbaugh, Myna Joseph, The Mend
Best Male Lead
Christopher Abbott, James White
Abraham Attah, Beasts of No Nation
Ben Mendelsohn, Mississippi Grind
Jason Segel, The End of the Tour
Koudous Seihon, Mediterranea
Best Female Lead
Cate Blanchett, Carol
Brie Larson, Room
Rooney Mara, Carol
Bel Powley, The Diary of A Teenage Girl
Kitana Kiki Rodriquez, Tangerine
Best Supporting Male
Kevin Corrigan, Results
Paul Dano, Love & Mercy
Idris Elba, Beasts of No Nation
Richard Jenkins, Bone Tomahawk
Michael Shannon, 99 Homes
Best Supporting Female
Robin Bartlett, H.
Marin Ireland, Glass Chin
Jennifer Jason Leigh, Anomalisa
Cynthia Nixon, James White
Mya Taylor, Tangerine
Best Documentary
(T)error
Directors/Producers: Lyric R. Cabral & David Felix Sutcliffe
Producer: Christopher St. John
Best of Enemies
Directors/Producers: Robert Gordon and Morgan Neville
Heart of Dog
Director/Producer: Laurie Anderson
Producer: Dan Janvey
The Look of Silence
Director: Joshua Oppenheimer
Producer: Signe Byrge Sørensen
Meru
Directors/Producers: Jimmy Chin and Elizabeth Chai Vasarhelyi
Producer: Shannon Ethridge
The Russian Woodpecker
Director/Producer: Chad Gracia
Producers: Ram Devineni, Mike Lerner
Best International Film
Embrace the Serpent
(Colombia)
Director: Ciro Guerra
Girlhood
(France)
Director: Céline Sciamma
Mustang
(France, Turkey)
Director: Deniz Gamze Ergüven
A Pigeon Sat on a Branch Reflecting on Existence
(Sweden)
Director: Roy Andersson
Son of Saul
(Hungary)
Director: László Nemes 
Best Cinematography
Beasts of No Nation, Cary Joji Fukunaga
Carol, Ed Lachman
It Follows, Michael Gioulakis
Meadlowland, Reed Morano
Songs My Brothers Taught Me, Joshua James Richards
Best Editing
Manos Sucias, Kristan Sprague
Heaven Knows What, Ronald Bronstein and Benny Safdie
It Follows, Julio C. Perez IV
Room, Nathan Nugent
Spotlight, Tom McArdle
John Cassavetes Award (Best Feature Under $500,000)
Given to the best feature made for under $500,000.  Award given to the writer, director and producer.  Executive Producers are not awarded.
Advantageous
Writer/Director/Producer: Jennifer Phang
Writer/Producer: Jacqueline Kim
Producers: Robert Chang, Ken Jeong, Moon Molson, Theresa Navarro
Christmas, Again
Writer/Director/Producer: Charles Poekel
Heaven Knows What
Directors: Benny Safdie and Josh Safdie
Writers: Ronald Bronstein, Josh Safdie
Producers: Oscar Boyson, Sebastian Bear McClard
Krisha
Writer/Director/Producer: Trey Edward Shults
Producers: Justin R. Chan, Chase Joliet, Wilson Smith
Out of My Hand
Writer/Director: Takeshi Fukunaga
Writer/Producer: Donari Braxton
Producer: Mike Fox
Robert Altman Award (Best Ensemble) – Given to one film's director, casting director and ensemble cast
Spotlight
Director: Tom McCarthy
Casting Directors: Kerry Barden and Paul Schnee
Ensemble Cast: Billy Crudup, Paul Guilfoyle, Neal Huff, Brian d'Arcy James, Michael Keaton, Rachel McAdams, Mark Ruffalo, Liev Schreiber, Jamey Sheridan, John Slattery, Stanley Tucci
Kiehl's Someone to Watch Award
The 22nd annual Someone to Watch Award, sponsored by Kiehl's Since 1851, recognizes a talented filmmaker of singular vision who has not yet received appropriate recognition.  The award includes a $25,000 unrestricted grant funded by Kiehl's Since 1851.
God Bless the Child
Directors: Robert Machoian & Rodrigo Ojeda-Beck 
King Jack
Director: Felix Thompson
Songs My Brothers Taught Me
Director: Chloé Zhao
19th ANNUAL PIAGET PRODUCERS AWARD – The 19th annual Producers Award, sponsored by Piaget, honors emerging producers who, despite highly limited resources, demonstrate the creativity, tenacity and vision required to produce quality, independent films.  The award includes a $25,000 unrestricted grant funded by Piaget.
Darren Dean
Mel Eslyn
Rebecca Green and Laura D. Smith
21st TRUER THAN FICTION AWARD – The 21st annual Truer Than Fiction Award is presented to an emerging director of non-fiction features who has not yet received significant recognition.  The award includes a $25,000 unrestricted grant.
 Among the Believers
Directors: Mohammed Ali Naqvi and Hemal Trivedi
Incorruptible
Director: Elizabeth Chai Vasarhelyi
A Woman Like Me
Directors: Elizabeth Giamatti and Alex Sichel