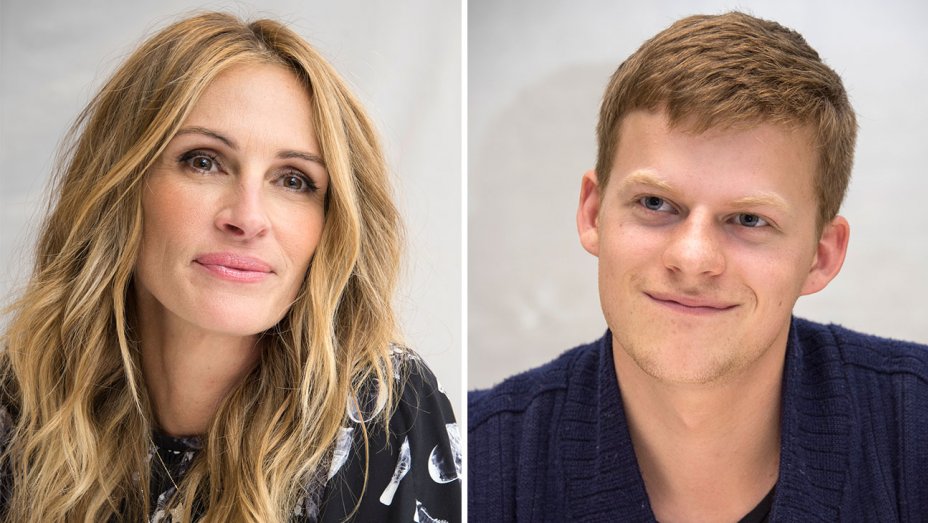 The film, which marks a teaming of Roadside, Lionsgate and LD Entertainment, will get a December release.
LD Entertainment, Lionsgate and Roadside Attractions are teaming up to acquire U.S. distribution rights to the Julia Roberts drama Ben Is Back.
Written and directed by Peter Hedges (What's Eating Gilbert Grape, Pieces of April), the film also stars his son, recent Oscar nominee Lucas Hedges (Manchester by the Sea).
The move puts Lionsgate back in business with Roberts, who headed up the breakout hit Wonder, a movie that earned $303 million worldwide.
Ben Is Back centers on titular 19-year-old Ben Burns (Lucas Hedges), a young man with substance abuse issues who unexpectedly returns to his family's suburban home on Christmas Eve morning. Ben's mom, Holly (Roberts), is relieved and welcoming but wary of her son staying clean. Over a turbulent 24 hours, new truths are revealed and a mother's undying love for her son is tested as she does everything in her power to keep him safe.
Courtney B. Vance (The People v. O.J. Simpson: American Crime Story) and Kathryn Newton (Lady Bird) round out the cast.
The acquisition was jointly announced by Mickey Liddell of LD Entertainment, Lionsgate president of acquisitions and co-productions Jason Constantine and Roadside Attractions co-founders Howard Cohen and Eric d'Arbeloff.
Roadside Attractions will release Ben Is Back, which wrapped production in February in New York, on Dec. 7, a plum spot for awards-season hopefuls.
Black Bear Pictures and Color Force produced the pic, with 30West and Black Bear fully financing the project.
Nina Jacobson, Brad Simpson, Teddy Schwarzman and Peter Hedges produced Ben Is Back, while Daniel Steinman, Micah Green, Dan Friedkin, Ben Stillman, Michael Heimler, Jane Evans, Liddell and Pete Shilaimon executive produced. CAA negotiated U.S. sales, while Sierra/Affinity is handling foreign sales.
"Drawing from Peter Hedges' incredibly moving script and direction, Julia Roberts and Lucas Hedges deliver career-high performances," Cohen and d'Arbeloff said Monday in a statement. "In a role that is current and important, Julia Roberts is transformative as a mom fighting to save her son. And we are thrilled to reunite with Lucas Hedges after his Oscar-nominated turn in Manchester by the Sea. He is unforgettable here as a young man trying to reconnect with his family for Christmas."
Added Liddell: "Peter Hedges, Julia Roberts and Lucas Hedges have put on a master class in storytelling. This timely story will resonate with everyone across the country."
LD and Roadside have partnered on a successful run of films that include critical and commercial successes. With Ben Is Back, the companies have collaborated on releasing and producing nine films, including I Can Only Imagine, which was the top-earning indie film of the past year, as well as Albert Nobbs and Biutiful, which together garnered Roadside and LD five Oscar nominations. They recently acquired U.S. distribution rights to the Judy Garland movie Judy, directed by Tony nominee and two-time Olivier winner Rupert Goold and starring Renee Zellweger.
30West and Roadside Attractions recently partnered on Michael Pearce's serial-killer drama Beast.