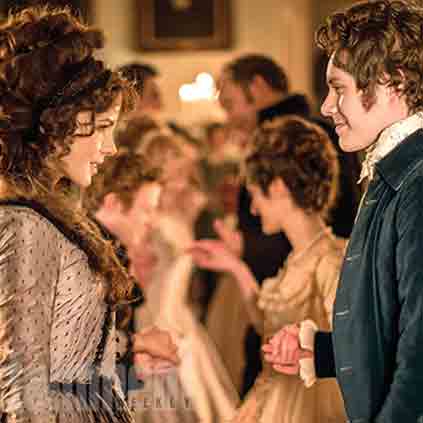 Love & Friendship, the new film by Metropolitan writer-director Whit Stillman, is the latest in a long tradition of cinematic Jane Austen adaptations. But this movie of manners and romance, which premiered at the Sundance Film Festival in January and stars Kate Beckinsale and Chloë Sevigny, is unlike before it.
If you're wracking your literary brain as to whether you've heard of Austen's tale of a noblewoman playing matchmaker for herself and daughter before, there's a good reason for that. The epistolary novella that the film is based on, Lady Susan, was never finished and only published 50 years after the author's death as a part of her nephew's memoir.
It was partly the work's obscure nature that sparked Stillman — a devoted Austen fan — to the idea of adapting it. "It was very funny, but very hard to read and very hard to get at," Stillman said. "It wasn't really the right form for the way she writes."
Once keen to the idea of adapting Lady Susan, Stillman had difficulty finding an avenue through which to make it. After one partner left the industry all together, he turned the script into a passion project, chipping away at it in the moments between paid assignments.
Stillman's work has always owed some debt to Austen, making an adaptation of her work seem only logical, but it wasn't until discovering Lady Susan that Stillman had the right work to tinker with. "I could add something that was kind of small and incomplete," he said, "rather than subtracting tons of things from something that's a masterpiece."
Love & Friendship opens May 13.