Olivier Martinez To Star In Action-Adventure TV Series 'Soldiers Of Fortune'
Olivier Martinez (Unfaithful) is set to star in action-adventure series Soldiers of Fortune, produced by New Zealand's Mercenary TV Limited and Ireland's Subotica, and executive produced by Roadside Attractions TV (Dear White People).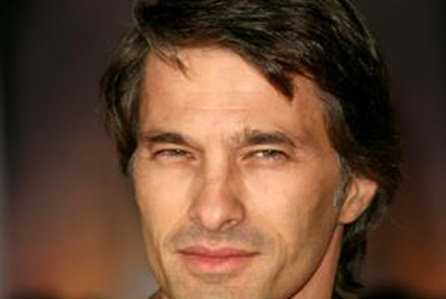 Set in the shadowy world of high-risk corporate warfare, Soldiers of Fortune stars Martinez as Vincent Corbo, a battle-scarred black-ops Specialist hired by visionary high-tech mogul Peter Swann to fight the ruthless business rivals, corrupt governments and violent crime syndicates laying siege to Swann's global empire. Michael Colleary (Lara Croft: Tom Raider, Face/Off) will serve as showrunner and oversee an international team of writers, primarily from Europe.
Nadine de Barros and Robert Ogden Barnum's Fortitude International acquired the rights to the Blue Skies series and will begin shopping it immediately. Production is set to begin in late February, with additional cast to be confirmed.
Richard Fletcher and Trevor Haysom produce for Mercenary TV Limited, along with Tristan Lynch and Aoife O'Sullivan of Subotica. Executive producers are Howard Cohen, Eric d'Arbeloff and Jennifer Berman of Roadside Attractions Television, Jeff Most (The Crow, The Specialist) and BiFrost's Daniel Wagner (Miles Ahead, Broken City).
"A television series set against the backdrop of high-tech private military units deployed by billionaires to achieve their political and business goals couldn't be more timely or exciting," said Cohen and d'Arbeloff.
Martinez's recent TV credits include Mars, Texas Rising and Revenge. He's repped by Framework Entertainment.
Via:deadline.com